Article from The Daily Telegraph
A hostile away atmosphere wasn't enough to deter St Dominic's College, as their star players turned the screws on St Greg's. 
A hostile away atmosphere wasn't enough to deter St Dominic's College as they picked up a crucial away win over St Gregory's in their opening Peter Mulholland Cup match.
St Dominic's hooker Jack Attard stole the show in the first half, planting two tries following strong breakaways from his teammates as his team went over 20-4.
The impressive kicking game of St Dominic's halfback Jett Cleary helped the side control the contest, keeping the ball in the St Gregory's half all game.
However the visitors were hit with a massive blow at the end of the half, with two-goal hero Attard helped off the field, limping with an apparent leg injury.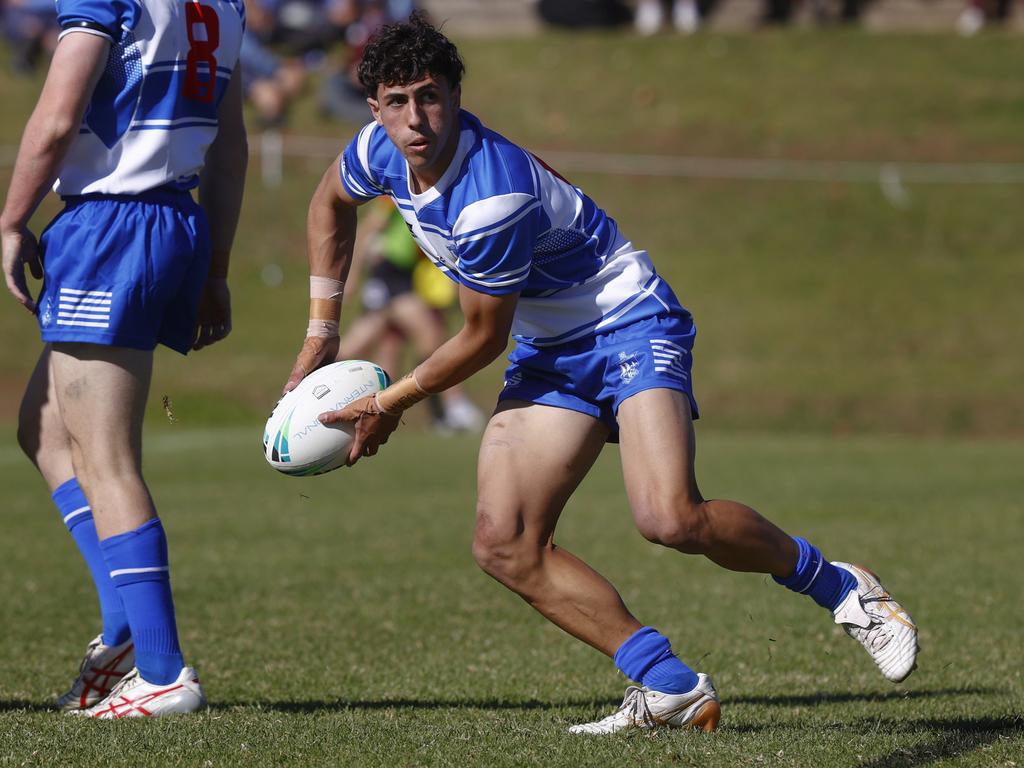 The mistakes that hindered St Greg's early on were reined in for the second, with good offensive pressure and defensive cohesion stopping any fast runs from St Dom's.
Lachlan Dooner put the home team on the scoreboard with a scrappy try but wasn't able to convert, hitting the goalpost as he tried to go for the extra two points.
However St Dom's neutralised the threat soon after as Danny Johnstone – who'd been looking dangerous all game – finally picked up some points of his own to give his side a comfortable 14-point lead late in the match.
A superb conversion effort from Jett Cleary ensured St Dom's were getting maximum points, kicking 3/3 conversions and a penalty to add 8 extra points.
St Dom's will now prepare to face Bass High, who demolished Holy Cross Ryde in their first round match-up 60-0.
All matches are available to stream LIVE on KommunityTV as part of our season-long coverage.
The Peter Mulholland Cup heats up on Tuesday, as St Dominic's College heads into hostile territory to take on St Gregory's College in front of what is sure to be a boisterous crowd.
St Dom's coach Kyle Churchill isn't underestimating the challenge that St Gregory's pose, especially on their home turf.
"They do a good job of getting their whole school out there and creating a colossal environment," Churchill said.
Catch this massive match LIVE and exclusive on KommunityTV as part of our season-long coverage of the Peter Mulholland Cup. The game starts at 1pm.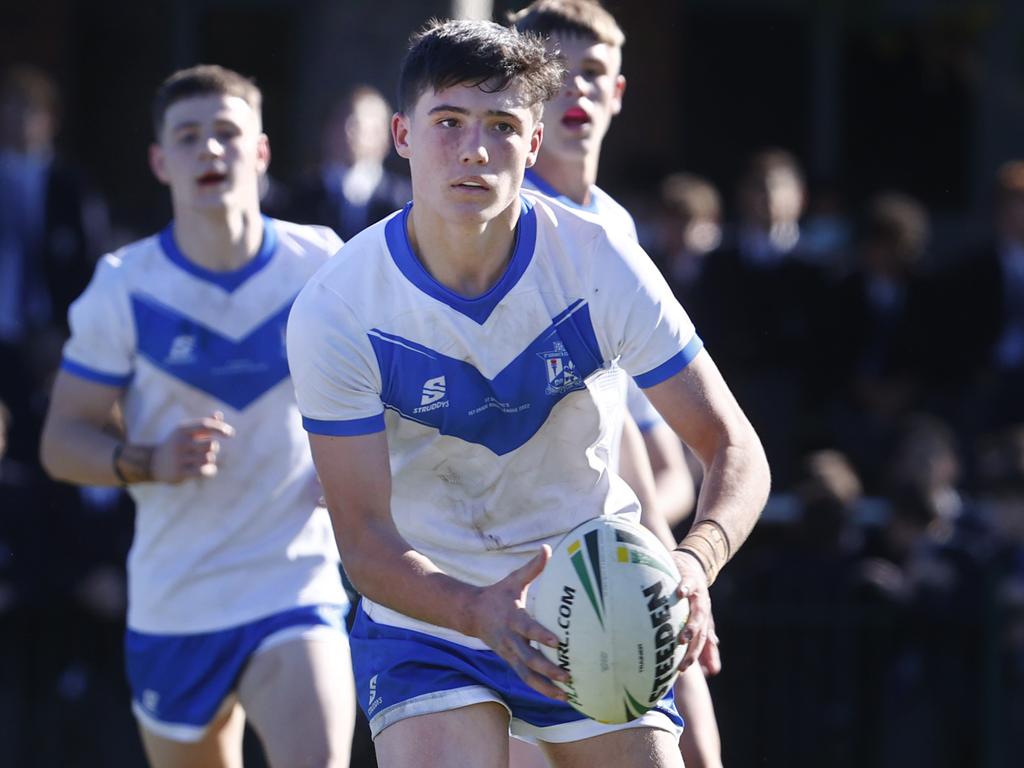 Both teams are in the same pool as Bass High, who put 60 points past Holy Cross, Ryde last Wednesday in the NSW opener, meaning there is going to be plenty of competition for finals spots.
Coach Churchill said St Greg's 'obviously have the advantage' as hosts, but he has told his team to stick to their game plan.
"For us, it's about going down there and competing with not only the team, but probably the environment."
Despite losing quite a few players from last year's table-topping side, Churchill said 'the foundation of how we want to act and how we want to perform is still there.'
"If we can be disciplined enough, stay in games and not put ourselves out of cycles, we'll be hard to compete with," Churchill said.