St Dominic's College provides all students with a Blended Learning environment.
A Blended Learning Environment provides the students with a variety of learning experiences in a technologically rich environment. All learning spaces and experiences include the use of kinaesthetic (touch/feel) tools, visual stimulus and quality auditory provisions. All use of technology at the College is done so in accordance with our ICT Use Agreement.
ICT Support – Introducing Freddy
St Dominic's College has introduced an easy way to access ICT Support. This is via the ICT Service Desk Autobot known as "Freddy".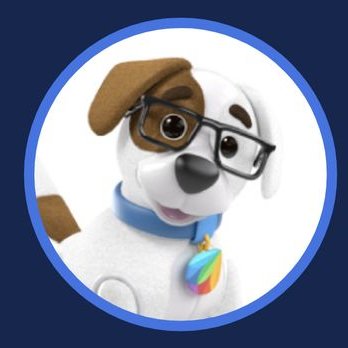 Fo
r Students
Please log in via Canvas and follow the Student IT Support instructions, which can be found by clicking here.
For Parents
Please click on the link below and select "skip login'. Then follow prompts from 'Freddy'.
Click here to be taken to the ICT Service Desk, 'Freddy'
St Dominic's College Bring Your Own Device (BYOD) program
HP has worked with St Dominic's College since 2016 on their BYOD program. With this learning, you are required to purchase your son's device via the HP sales portal. this provides you with a device that is under warranty and insured (ADP) Accidental Damage Protection-no excess fees for claims and all serviced onsite at the College in accordance with HP Service Level Agreement.
All use of a student's personal device while accessing College systems and environment is done so in accordance with our BYOD User Agreement. The device specifications have been carefully developed to ensure your son has 100% access to all learning resources in all areas of learning of the College.
KEY DATES FOR 2023 ORDERS
PRE CHRISTMAS DELIVERY
Purchase by 4th December 2022 to receive the computer before Christmas
JANUARY 2023 DELIVERY
Purchase by 18th January 2023 to receive the computer before Term 1 2023
Unique School Login Access Code: StDoms
IMPORTANT UPDATE REGARDS TO THE SALE OF ADD-ON INSURANCES !!!
The Australian Securities and Investments Commission has introduced new regulations regarding the sale of add-on insurance products. These regulations now require a 4 day 'pause' between the purchase of a device and any add-on insurance associated with that device. As per the process below we are still more than happy to assist you to purchase once that time has lapsed.
BE SURE TO REGISTER and we will contact you.
Canvas
Our College Learning Management System provides each student of every class with 24/7 access to all the resources, communication, tasks and results associated to every course they are enrolled in.
Students, Parents and Teachers can login here.
Office 365
Each student upon enrolling is provided with a license to Microsoft Office 365 which includes the full Office suite as well as considerable cloud access in which to store files and collaborate with others.
St Dominic's College is an inclusive learning environment which accommodates the needs of each individual.
Learning Technology – Policies and Procedures