The following article is an excerpt from The Daily Telegraph coverage of the NRL Schoolboy Cup
Kelsey Hogan and Matthew Elkerton – 8 June 2022
Photos by Richard Dobson
NRL Schoolboy Cup St Dominic's College 34-12 win over Bass High 
Powerhouse St Dominic's have shown their class with a commanding win over Bass High in the Peter Mulholland NRL Schoolboy Cup. 
Rugby league powerhouse St Dominic's College have shown their class with a commanding 34-12 win over Bass High in the first round of the Peter Mulholland NRL Schoolboy Cup.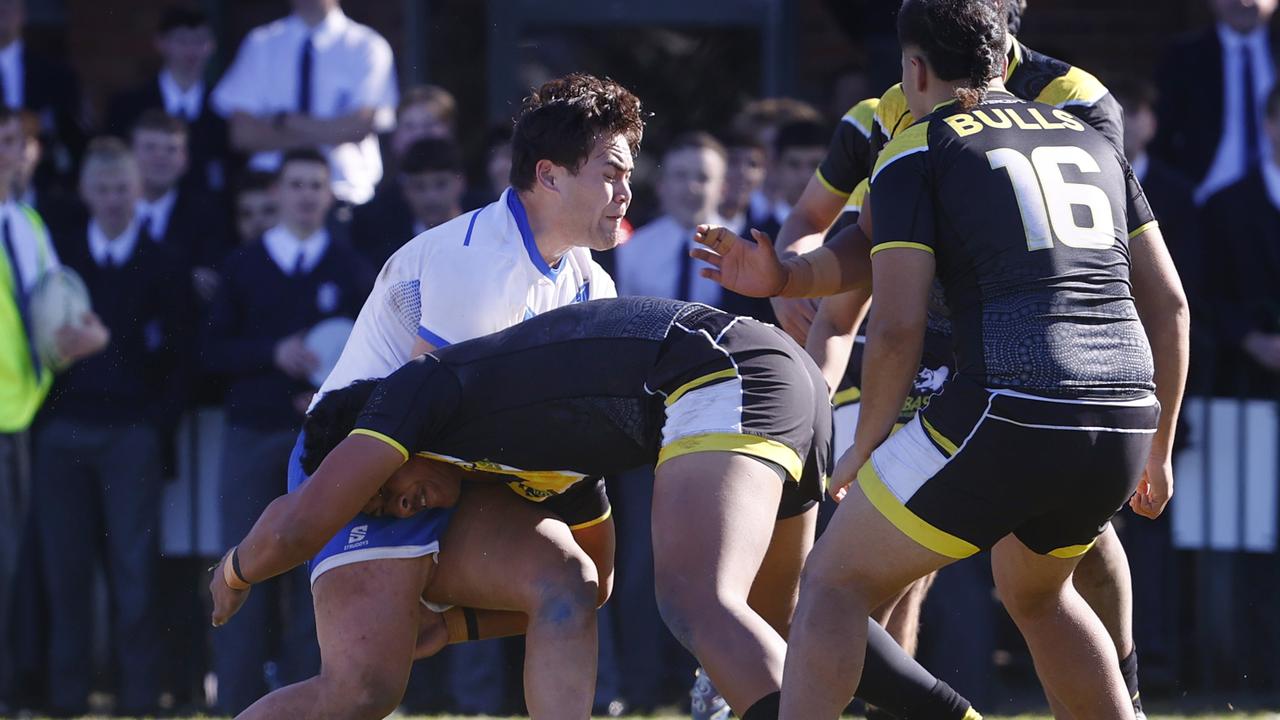 St Dominics' Connor Autagavaia is hit hard by the Bass defence. Pic: Richard Dobson.
Fullback Liam Ison, five-eighth Jaxon Edgar and hooker Riley Pollard combined to steer Kingswood school to a 34-12 late onslaught in front of a cheering home crowd.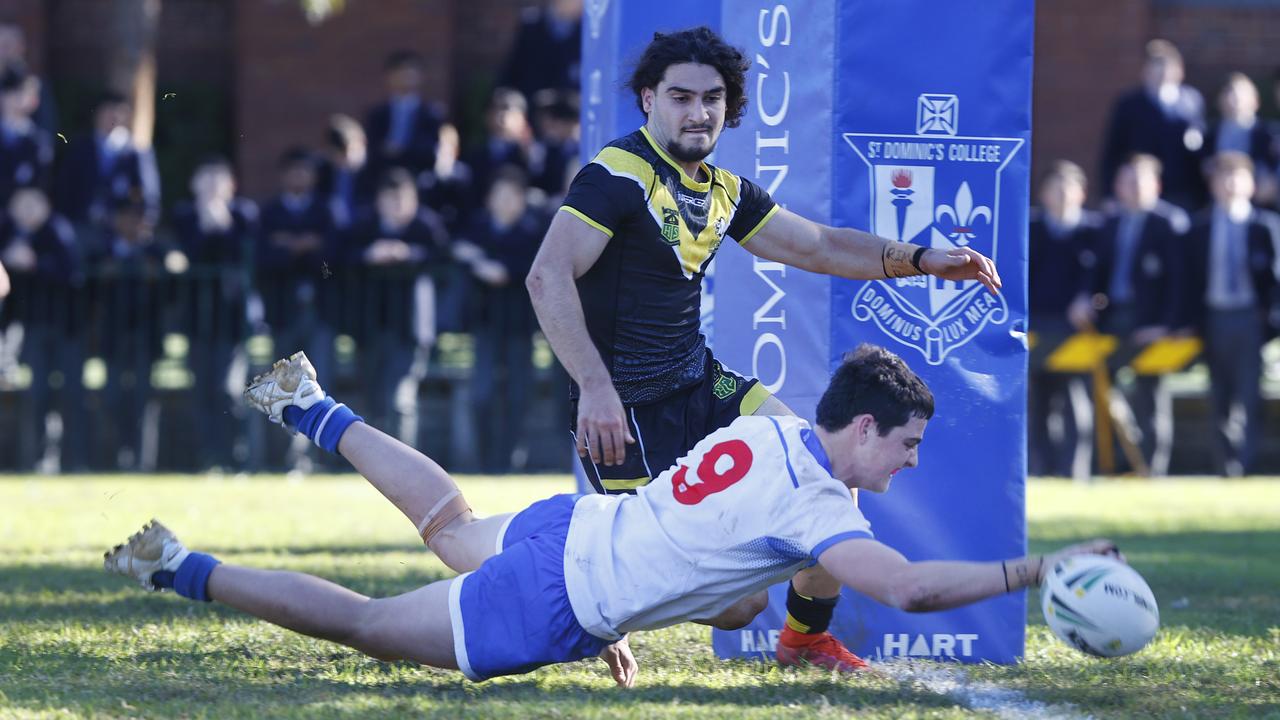 Riley Pollard scores one of his two tries. Pic: Richard Dobson.
St Dominic's coach Kyle Churchill said he was "definitely impressed in patches" with his side's first hit out.
"It was only our second game and we were a bit rusty, but the most exciting part was seeing some of the boys' link up," Churchill told Newscorp.
"Liam Ison, Jaxon Edgar and Liam Pollard were great all through the middle."
"And a couple of big physical performances against a big side, I thought Connor Autagavaia and Jack Ewer in the forwards were really strong.
"Our backrowers, Ethan Hutchings and Uaale Elisara also took a lot of their workloads as well."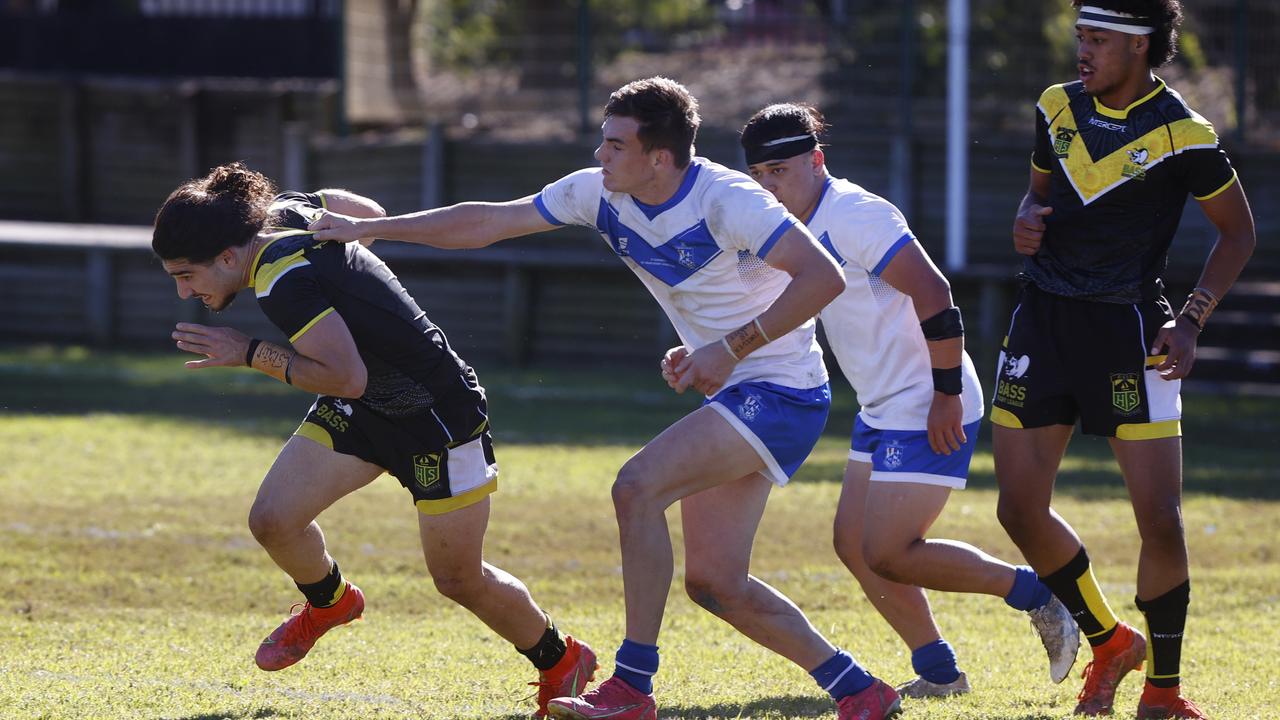 St Dominic's College always kept Bass High at an arm's length. Pic: Richard Dobson.
It was five-eighth Jaxon Edgar who opened the scoring for St Dominic's, followed shortly by explosive centre Bayden Moran, son of former Eels player Dennis Moran.
Then the pulse of St Dominic's quickened when Jaxon Edgar bagged his second try of the game, proving to be a dream start to his schoolboy's campaign.
But Bass High struck back shortly thereafter to stay in the game with a four pointer by explosive centre Maxwell Taotua in the second half.
The visitors continued to reduce the deficit with another try through Dayshawn Lyden, despite playing with only 12 players after second rower Mitchell Taotua was sent to the sin bin.
But it was Panthers Harold Matthews star five-eighth Riley Pollard who handed momentum back for the Kingswood boys, crossing over for a Round 1 double.
And then Dom's halfback Jett Cleary – son of Panthers coach Ivan – who had a hand in almost every try that his school scored, put the icing on the cake for the locals with a final try to bring the score to 34-12.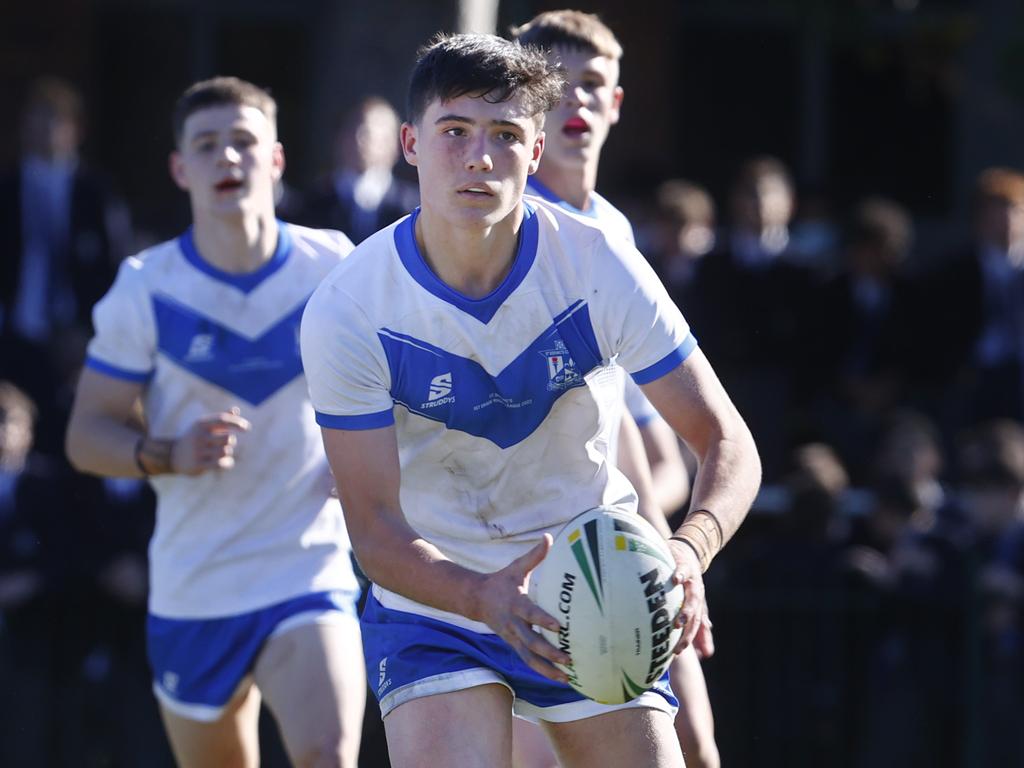 Jett Cleary had a big hand in the victory. Pic: Richard Dobson.